LOL! Just want to redo this thing~ Because the old one kinda sucks :D
BASIC INFO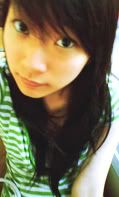 I am Bella, a sixteen years old girl. My birthday is July 21. I am Indonesian-chinese but currently studying in Singapore. and I only know basic chinese LOL! anyway, I really want to be able to understand korean and dutch :D My dream job is to be a photographer.


You will think that I am a shy girl if you meet me just once. But once you get to know me better, you'll know that all those shy and cool personalities are just fake. I cant be the real me if we're a complete stranger xD Thats because I am not really confident with myself.

note: This journal contains my fangirl posts, personal posts, and some graphic posts.


♥ I AM DEEPLY IN LOVE WITH SUPER JUNIOR! ♥♥♥
♥ My fandoms are Super Junior, DBSK, SHINee, Wonder Girls, GirlFriends.
♥ I love CAPSLOCK!
♥ Photoshop own my life xD
♥ I am short! around 1.54m D:
♥ I have short fingers and toes which kinda annoyed me.
♥ Fruits that are sour are my favourites! xD weird huh?!
♥ I can be as crazy as a mad dog! :P
♥ I love new friends
♥ Coffee and cakes especially Tiramisu can make me extremely HAPPY~
♥ I love ice-skating and bowling.


MSN: white_ahoulique@hotmail.com
(YES! it is weird. I don't know what I was thinking while making this)